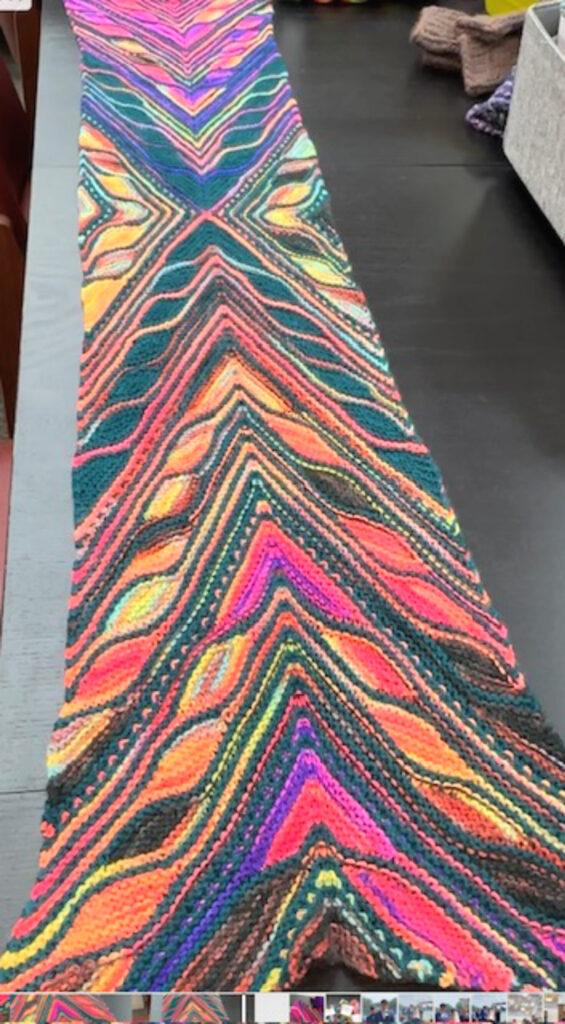 9/16/23 KAL Kickoff and class – come in anytime Saturday if you need to pick out yarn for this KAL (knit-a-long). 
Class is from 1-5pm for those who need instruction on German short row technique, reading and following a detailed pattern, and other techniques related to this project. 
Class is $25 plus purchase of 2 skeins of ArtYarns Merino Cloud to do the project. We offer 10% discount on fiber arts supplies and yarn on class day. Call the store at 303-660-6684 to sign up. 
KAL meetings, if you want to get a little help or check your progress, are Tuesday evenings 5-6pm through Tues 10/17/23, which is the end of the KAL. 
This is a relatively quick project, so a month should provide plenty of time to get this done. You can also get help on Saturdays if Deb is in the store. Call ahead to check to see if she is there before heading in. 
Feel free to post your progress on our Facebook page. We would love to see your work!